What are 10 foods to avoid for low testosterone levels?
Foods that can lower testosterone levels : Testosterone is a crucial hormone that plays a significant role in various body functions for both men and women. It maintains muscle mass, bone density, sex drive, and overall energy levels. However, certain foods can negatively impact testosterone levels in the body. This article will explore ten foods that can lower testosterone levels and discuss their potential effects on overall health. Boost your testosterone with pure organic aftabi Salajeet .
Following are the 10 foods that can lower testosterone levels.
1. Alcohol
2. Sugar
3. Trans fats
4. Processed meats
5. Refined carbs
6. Vegetable oils
7. Soy
8. Dairy
9. Canned tuna
10. Farmed salmon
Foods that lower testosterone levels in females and male.
Soy Products
Soy products like tofu and soy milk contain phytoestrogens, plant-based compounds that mimic estrogen in the body. Regular consumption of soy products may lead to an imbalance in hormone levels, potentially reducing testosterone production. If you are looking to increase testosterone then buy our salajeet and walnut giri online.
Flaxseeds
Flaxseeds are rich in lignans, another type of phytoestrogen. While they offer numerous health benefits, excessive intake of flaxseeds might interfere with hormonal balance and lower testosterone levels.
Mint
Mint is a refreshing herb commonly used in teas and culinary dishes. However, it may have an adverse effect on testosterone levels when consumed in large quantities, leading to a potential decrease in male hormone production.
Alcohol
Excessive alcohol consumption can harm the endocrine system and disrupt hormonal balance. Long-term alcohol abuse may contribute to decreased testosterone levels and related health issues.
Processed Foods
Processed foods often contain high levels of unhealthy fats, sugar, and additives. These substances can contribute to weight gain and metabolic disturbances, which, in turn, can negatively impact testosterone levels.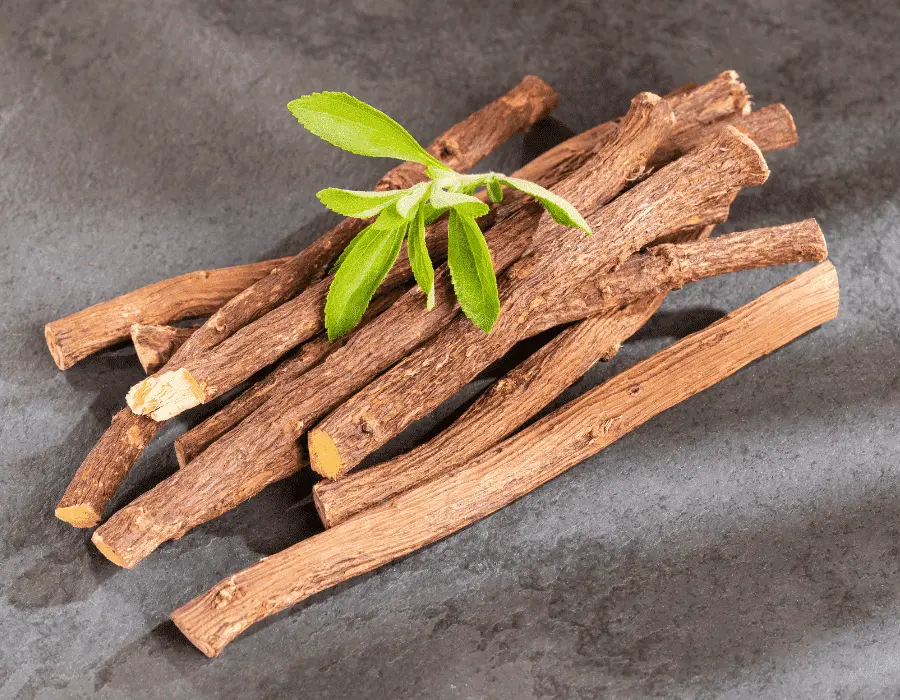 Licorice Root
Licorice root contains compounds that can influence hormone regulation. Regular consumption of licorice may lead to reduced testosterone levels, especially in men.
Spearmint
Like mint, spearmint also possesses anti-androgenic properties, which can interfere with androgen hormone activity and potentially lower testosterone levels.
Trans Fats
Trans fats, commonly found in fried and processed foods, have been linked to various health issues, including hormonal imbalances. High intake of trans fats may lead to a decline in testosterone levels.
Vegetable Oils
Certain vegetable oils, such as soybean, corn, and canola oil, contain high polyunsaturated fats. These fats may negatively affect testosterone synthesis when consumed excessively.
High-Sugar Foods
Consuming sugar-rich foods can lead to insulin resistance, weight gain, and inflammation. These factors can contribute to lower testosterone levels over time.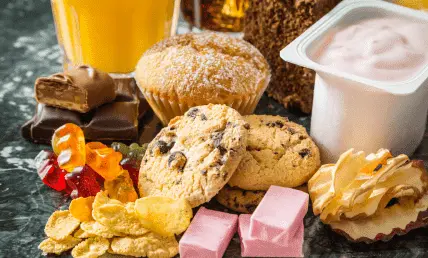 FAQs
Are all soy products harmful to testosterone levels?
Not necessarily. While some studies suggest that excessive consumption of soy products may impact testosterone levels, moderate intake is unlikely to cause significant effects.
Can women be affected by low testosterone levels caused by these foods?
Yes, women can also experience hormonal imbalances due to the consumption of foods that lower testosterone levels.
Is there a link between alcohol and testosterone reduction in women?
Alcohol abuse can also lead to hormonal imbalances in women, affecting testosterone levels.
Can these foods cause immediate testosterone reduction?
No, the impact of these foods on testosterone levels usually occurs gradually over time with consistent consumption.
What other lifestyle factors can support healthy testosterone levels?
Regular exercise, adequate sleep, stress management, and maintaining a healthy weight support optimal testosterone levels.
Conclusion
Avoiding or limiting the consumption of foods that can lower testosterone levels can help promote hormonal balance. A balanced diet, regular exercise, and a healthy lifestyle can positively impact testosterone production and support overall health.
Product you may looking to purchase:
Related post
"High carb fruits and vegetables chart" refers to a category of plant-based foods that are notably rich in carbohydrates. Carbohydrates are a primary source of energy for the human body, and these fruits and vegetables are particularly abundant in this macronutrient. Including high-carb fruits and vegetables in your diet can provide a substantial energy boost,…

When it comes to healthy eating and managing your carbohydrate intake, fruits often play a crucial role. While many fruits are naturally sweet and packed with vitamins, minerals, and fiber, some are Low Carb Fruits than others. Whether you're following a low-carb diet or simply want to make informed choices, We've compiled a list of…

Carbohydrates are essential nutrients that serve various crucial functions in the body. They provide energy for daily activities, fuel for the brain, and play a vital role in cell structure. Understanding Carbohydrates uses is key to maintaining a balanced diet and overall health. What is Carbohydrate ? Carbohydrates, often referred to as carbs, are one…